Do You Want to Grow as a Classified Professional?
Classified Senate will help you find the resources you need

Your One-Stop Site for Effective Practices, Training, and Other Resources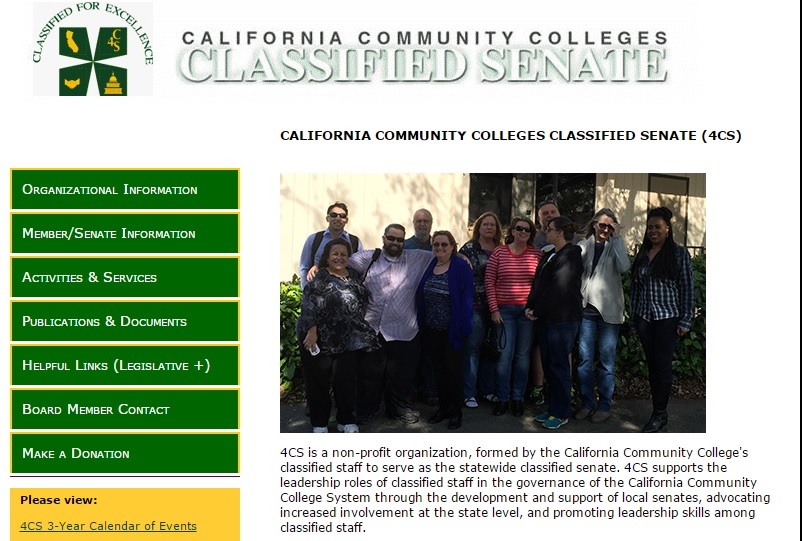 4CS is a non-profit organization, formed by the California Community College's classified staff to serve as the statewide classified senate.
Learn more about 4CS on their website here

Timely Support
Classified Senate provides timely support for your professional needs. Whether it's a quick question or a new project idea, we are here to serve other classified professionals.

Innovative Ideas
Got a good idea or suggestion for the campus? Classified Senate will help bring these ideas to the correct committees so that it can be discussed by the right people.

Technology
Do you need help starting or updating your department / division website? Are you running into a BANNER or ARGOS issue? We have Senators who are more than happy to help.

Communication
We are your voice within the shared governance model at Fullerton College. Let us speak up for you!